Purchase Basic Advanced Combo Fusion
Thanks for being interested in purchasing the Combo Basic AND Advanced FUSION trading system!
THIS COMBO PURCHASE COMES WITH THE BASIC AND ADVANCED TEMPLATES.

The Advanced template comes with the Trade Button Trade Manager and includes the currency set files for scalping, day trading or swing trading.  It sets your take profit and stop automatically with your broker and your chosen set file determines the trail (if any).
This is a multi time frame (MTF) alert system.
It has all the basic and advanced indicators that give you popup audio alerts.  Instructions in the PDF show you how to make your MT4 send you Email or SMS alerts.
The MTF Zlag MACD indicator now has a popup audio alert when either the H4 or Daily trend line crosses the purple base line.  This was a requested feature from the Green Tomatoes trading system that we were happy to implement.
The other popup audio alerts include the three Bollinger Band trend lines with arrows in the main window.  Whenever the fast, medium or slow arrows appear, you get an alert.  The fast arrow is important because it signals whenever a retracement starts or ends.
The Triangle Breakout indicator also gives you a popup audio alert when the candle breaks above the upper red resistance line or the lower green support line.  It also draws your buy or sell target directly on your chart.
 The Advanced template includes the CCI indicator, a cross between RSI and MACD.  It shows you trend bars and dots based on trend and momentum, plus the all-important yellow trigger line which gives you the precise entry points based on momentum.
You can easily see when momentum is flat, or is picking up, or dropping off.  Without sufficient momentum behind your trade, it won't go anywhere fast… this indicator is very important to show you momentum.
We've also created Basic and Advanced Profiles for you to trade out of.  These special Profiles have all the best currency pairs and indicators for any trading session, all loaded to appear with one click.
So if you're sitting down to trade during any trading session, just click the Profile at the bottom of your MT4 platform and choose which trading session Profile you want to open… the selected Profile has all the best pairs and the Basic and Advanced indicators are on all the charts, including the  MTF (multi time frame) Zlag MACD indicator… one H4 yellow line in the Basic template and the additional Daily orange line in the Advanced template.
We've made all the Basic charts open in the M15 timeframe, and the Advanced charts open in M30, a day trade time frame, since it's the best time frame to get the better entry and exit.  However, you can change the currency pairs and time frame to suit your particular trading style, if you prefer to scalp or swing trade.
THIS IS FOREX TRADING AT IT'S EASIEST!
Purchase the combo Basic and Advanced  FUSION templates!
Unlock Extra Features and Upgrades
for Power Users

Worth Hundreds of Dollars
If you are serious about your trading future and your money-making abilities online, this ONE-TWO POWER PUNCH allows you to literally tap into some of the most powerful trading tools & strategies that have helped me create several very profitable live accounts….
AND allows me to live the lifestyle that I want…. traveling around Mexico and living on different beaches… and traveling to Bali and Hawaii and Southern California to live the laptop-can-travel lifestyle that I really enjoy.
Your trading profits too can be UNSTOPPABLE!
If You Are Serious About Your Financial Future….
You NEED This!
OK, you've shown that you are a serious action taker, that much is clear…
So, let's kick this into OVERDRIVE with some EXTRA POWER…
THE ADVANCED FUSION SYSTEM BUILDS ON THE BASIC SYSTEM
THE ADVANCED ALERT SYSTEM
HAS ALL THE FEATURES OF THE BASIC SYSTEM,
PLUS
PRESET FILES FOR CURRENCIES INSIDE THE TRADE BUTTON TRADE MANAGER




   IF YOU GET A POPUP AUDIO ALERT, IT DRAWS YOUR ATTENTION TO A CHART.
So, you take a look at the chart and if you want to place the trade, you use the Trade Button Trade Manager to place your trade, which will include the stop and take profit, with one click.

You have your charts all set up and ready to go ahead of time…
Then the Trade Button Trade Manager,
will manage your trade according to the preset you've chosen…
and you can go back to what you were doing, relaxed and enjoying your day or evening.

Using a combination of the Trade Manager and the audio popup trade alerts,
MOST OF THE TRADING DECISIONS ARE MADE FOR YOU…
which means your trading is much improved because your emotions are not part of the game…
and emotional trading mistakes are avoided, which is most trader's biggest problem.
The MTF MACD Alert indicator signals when H4 and Daily trend are aligned with each other.

  It gives you the buy signal alert and will also give you an EXIT popup audio alert when the trade conditions change and the trend is exhausted or changes.



Make Trading Decisions EASY!
Take Your Trading To The Next Level,
EMOTION-FREE & STRESS-FREE!
THIS IS A COMPLETE TRADING PACKAGE,
THE NEXT BEST THING TO TRADING NIRVANA,
AND YOU NEED IT!
You will LOVE
the combo Basic and ADVANCED Alert System!
Don't pass this up!
BUT WAIT!!! ……
Would you like to take your trading to the NEXT level?  and…. save $54 total for all 3 templates by buying the Basic/Advanced/Xtra Advanced Bundle now?
These are the regular and discounted prices for the Basic, Advanced, and Xtra Advanced fully loaded templates:
Regular price for Basic Template = $57
Regular price for Advanced = $97
Regular price for Xtra Advanced = $147
TOTALS if you purchased all three separately = $301
If you purchase the Basic and Advanced combo, you pay only $127 for both (you save $27 by buying the combo now!)
BUT! 
If you ALSO want the Xtra Advanced template with the CFD charts and set files and the extra PRO indicators, instead of paying the extra $147 now OR later, you can pay only a little extra for all 3 templates NOW for only $247 TOTAL!  That's a GRAND TOTAL SAVINGS OF $54 if you buy the Basic/Advanced/Xtra Advanced Bundle now!
Here's a short video that shows you the features and benefits of the Basic, Advanced, and Xtra Advanced templates:
This is the NEXT EVOLUTION of Forex Trading!
Want to get rich trading?  Now's Your Chance!
So, the time is now, you MUST DECIDE
if you want to take advantage of this HUGE Discount and then put the UNLOCKED POWER of
Cynthia's FUSION Basic, Advanced & Xtra Advanced Alert System to work for you and your trading income… so….
instead of the normal price of $154 for both the Basic and Advanced templates
you pay only $127 via PayPal (you save $27)
… you must agree to not ask for a refund to get this special price!
But don't worry, you are going to love it!
This is your chance to make big pips like the pros do!
ALL TEMPLATES ARE FULLY LOADED
WITH ALL INDICATORS & PROFILES
AND COME WITH A ONE CLICK AUTO INSTALLATION PROGRAM
Click the Buy button below to get started via Paypal now to buy the Basic/Advanced Combo for only $127 (you save $27)!
NOTE: This purchase is a high quality digital trading software system and can't be returned. It is non-refundable. You must agree to this sales condition before you proceed.  Paypal will honor and uphold our sales/refund policy. All refund requests will be denied and you'll be requested to use the support help desk to get assistance.  Cynthia is happy to offer support and assistance if you need help for technical issues or trading success using this system. You'll also have access to the Q&A closed Facebook group.
To proceed to checkout, please first check the box below to accept the Terms of Sale, which means you accept that your purchase is non-refundable and your purchase is your agreement to not ask Cynthia or Paypal for a refund:
I accept that my purchase is non-refundable for any reason & will reach out to customer support instead.
Purchase Basic and Advanc

ed FUSION
If you're ready to get started now, AND you have agreed to my no refund policy, click the buy button below and you'll be sent an email to access the Xtra Advanced trading system and training videos inside the member's area.  CHECK YOUR SPAM!
Click the Buy button below to get started via Paypal now!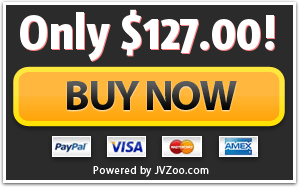 It's best to use a Gmail email address as your primary email in Paypal for purchases, in order to ensure easy delivery of your Thank You email after purchase. Always look in your spam!
OR
CLICK THE BLUE BUTTON BELOW TO BE TAKEN TO THE BASIC/ADVANCED/XTRA ADVANCED BUNDLE PAGE TO PAY ONLY $247

NOW

for all three fully loaded templates AND SAVE A TOTAL OF  $54! 

If you wait till after this page closes to buy the Bundle, you'll need to pay regular price ($147) for the Xtra Advanced template separately.  🙁
If you need assistance, please email Cynthia here:  cynthia.assist.fusion @ gmail.com
Dedicated to your trading success!
Cynthia
Trading From the Beaches of Mexico since 2010…. You can too!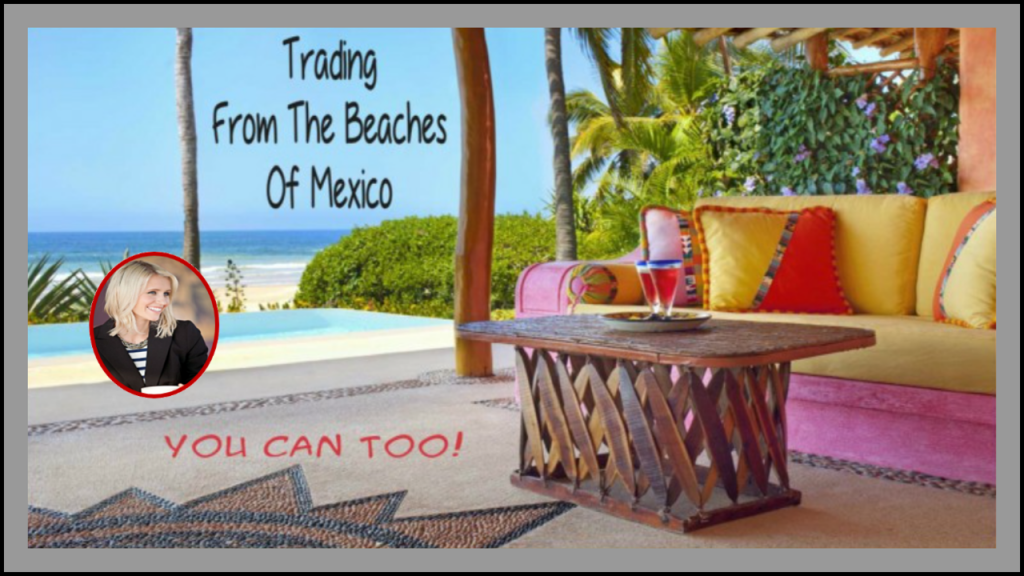 The entire Fusion trading system is proprietary intellectual property of Day Trade Forex, LLC and MUST NOT be shared for free  OR illegally re-sold on any websites without the legally registered Day Trade Forex, LLC  JVZoo affiliate buy button, OR on discount websites or ebay or via email, subject to international copyright laws and DMCA penalties.
© Day Trade Forex, LLC
----- Disclaimers

CFTC RULE 4.41 HYPOTHETICAL OR SIMULATED PERFORMANCE RESULTS HAVE CERTAIN LIMITATIONS. UNLIKE AN ACTUAL PERFORMANCE RECORD, SIMULATED RESULTS DO NOT REPRESENT ACTUAL TRADING. ALSO, SINCE THE TRADES HAVE NOT BEEN EXECUTED, THE RESULTS MAY HAVE UNDER-OR-OVER COMPENSATED FOR THE IMPACT, IF ANY, OF CERTAIN MARKET FACTORS, SUCH AS LACK OF LIQUIDITY. SIMULATED TRADING PROGRAMS IN GENERAL ARE ALSO SUBJECT TO THE FACT THAT THEY ARE DESIGNED WITH THE BENEFIT OF HINDSIGHT. NO REPRESENTATION IS BEING MADE THAT ANY ACCOUNT WILL OR IS LIKELY TO ACHIEVE PROFIT OR LOSSES SIMILAR TO THOSE SHOWN.

Trading Futures, Options on Futures, and Foreign Exchange involves substantial risk of loss and may not be suitable for all investors. You should carefully consider whether trading is suitable for you in light of your circumstances, knowledge, and financial resources. Opinions, market data and conditions, and recommendations are subject to change at any time. The information contained in this email does not constitute a solicitation to buy or sell by this Company and/or its affiliates, and is not to be available to individuals in a jurisdiction where such availability would be contrary to local regulation or law.

Day Trade Forex, LLC or Cynthia is not giving advice nor is qualified or licensed to provide financial advice. You must seek guidance from your personal advisers before acting on this information. Trading can result in losses. We will accept no responsibility for any losses you may incur, from trading or otherwise. Do not invest more than you can afford to lose.

Forex Trading is a fascinating vocation and can be highly profitable. Your success is in your hands and no one else's. Trading in forex is a business and succeeding is directly proportionate to your ability to learn the rules, have the necessary mental and emotional discipline and patience, and use the proper tools and strategies of this business, and spend the necessary many hours of study and practice.

Forex trading is not a science, it is more of an art form, a learned experience where there are certain things you need to see and experience. You MUST have the necessary mental and emotional discipline and patience to increase your chances of success. Take your time to develop your personal trading style and methodology.

Earnings Disclaimer: Results shown are not typical. To achieve these results require discipline, practice, and dedication. Depending on the individual trader, it may take weeks and months of practice to achieve these results. This is not a get-rich-quick scheme. Forex is a legit financial vehicle. With a proper system and strategy, you can build your portfolio. Please do not believe that you can become a millionaire in the next day, week or month. It's not going to happen.