Cynthia's Trade Button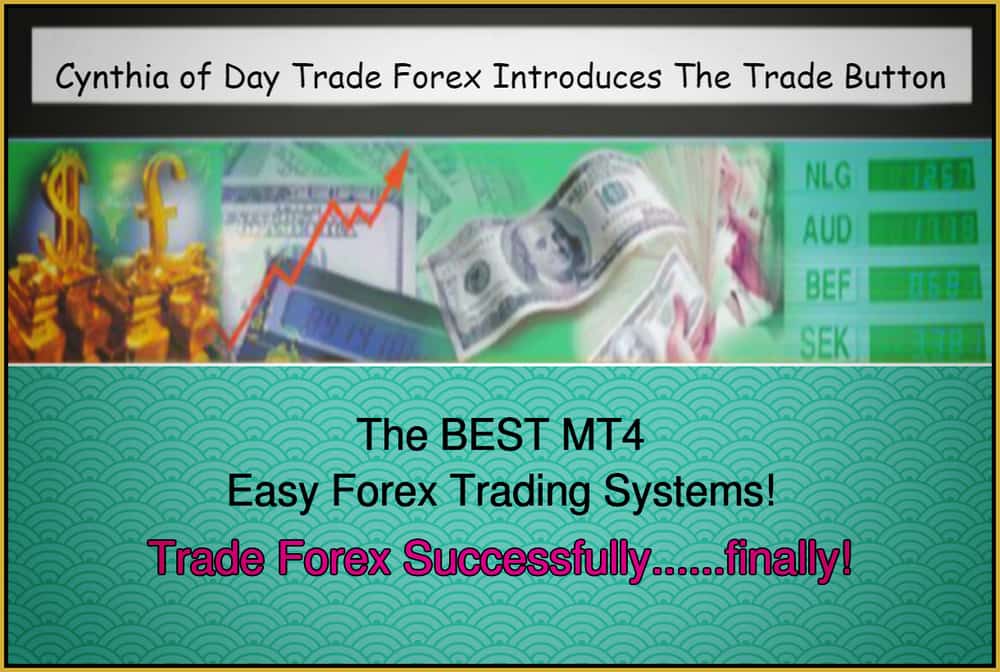 INTRODUCING:
CYNTHIA'S MT4 TRADE BUTTON
Are you tired of messing with the clumsy MT4 trading platform when it comes to placing your stop and take profit?
Well, you're not alone!
For all my trading years on the MT4, I've resorted to using a special script to place my stop and take profit on my chart with one click, and it would place my trade with my broker at the same time…and then my Trailing EA would kick in to manage the trade.
Both work great together but I've wanted a One Click Button that does everything for a long time! I finally had my coder make me one and I'm really happy with it.
Here's a picture of Cynthia's MT4 Trade Button:
Now, maybe it doesn't look that fancy or sexy to you, but believe me, it's sexy!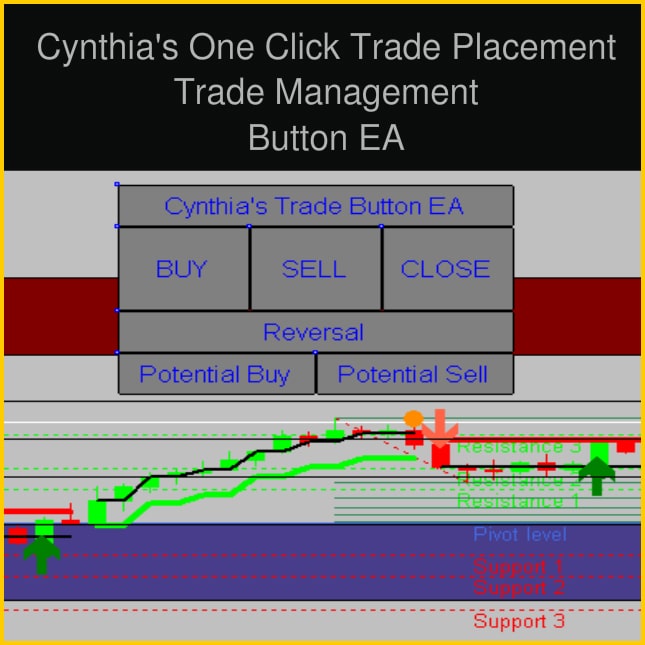 Why is it sexy you ask?
It's because of what's coded inside, it's what's inside that counts…(you've heard that before, right?!)
Cynthia LOVES Trade Managers and is always saying so!
Trade Managers make your trading experience less stressful, and allows you to spend less time in front of your charts.
Trade Managers can move your stop using different types of trails as your trade moves along in profit. It can take profit at different specified targets, closing a specified lot or percentage size at each target.
Trade Managers can also alert you via popup, sound, email or cell phone when a stop is moved, when profit has been taken, when the trade is stopped out, or when a specified profit level has been achieved.
With a Trade Manager watching over your trades and managing them, you can take a trade and walk away from your computer, knowing that the Trade Manager will manage all aspects of the trade for you.
Cynthia's MT4 Trade Button
Here's a short video showing you around the inside of my new One Click Buy, Sell, Close Trade button:
It will place your initial stop and take profit automatically on your chart and with your broker when you click BUY or SELL, at a R:R of 1:2 (take profit being double the risk).

You can also make it place pending buy or sell trades by clicking the potential buy or potential sell button….you can drag your entry point, stop and take profit lines on your chart if you want to change them. To cancel a pending trade just click the potential button you already clicked.
When using Cynthia's MT4 Trade Button there are several special things that happen at the same time:
It calculates and places a lot size according to your risk %.

The default risk is 2% (it's adjustable up or down, or you can even change to a fixed lot size of your choice), so you'll never be placing trades too large for your account size that put it at risk. If you are using a US or UK broker or any other broker that only allows 30:1 or 50:1 leverage, then this is crucial. (They say they are limiting your leverage to protect your losses, but in reality, most traders tend to use lot sizes too large and risk running out of available margin if a trade or several trades go against them…hence it's easier to have a margin call with the smaller leverage (which is like a loan from the broker), plus make less money for each trade…it's all about what's best for the broker, not for the trader…rant over, thank you for reading.)
2. It also will place your initial stop and take profit on your chart at a risk to reward ratio of 1 : 2. This means that, depending on the time frame you are trading in, the take profit (what you would like to gain) will be placed twice as wide as the stop loss (the risk you are willing to take) and so, this increases your chances of your account growing faster rather than shrinking, because if the majority of your trades close out with a double size gain, they make up for the smaller losses. The odds are better in your favor for your account to grow.
3. Next, the inner settings are all adjustable, but comes with a default setup for scalping. In the PDF, I've made you a video to show you the insides of the One Click Trade Button, so you can learn how to navigate the settings if you want to day trade or swing trade.
4. I've also created a preset file for quick scalping, day trading, swing trading, and drum roll….Gold and my favorite CFD Indices: the DXY (Dollar Index), the US30Index (the DOW), the German30 or DE30Index (the DAX), the US500Index (the S&P 500), the USTechIndex (the Nasdaq), the UK100Index, the WTI Brent Crude Oil, the JapanIndex, and Bitcoin.
All indexes are tradeable during London and US trading sessions, and react well to red economic news events you can find in the Forex Factory Calendar…so you can plan your trading week ahead of time… these indexes move so well during red news events that you don't need to trade currencies and you don't need to spend hours at your charts to find trade opportunities….the DAX and UK 100 has the longer trends starting around 2 am EST (7 am gmt) and the Japan Index gets going well around 7 pm EST (11 pm gmt).
You can use this handy timezone converter to see when the best trading times are for where you live:
https://savvytime.com/converter/gmt-to-cst-est
Hint, hint… if you want to control your trading hours as a US trader, learn how to trade the CFD's…. my favorites are the US30Index and the US500Index…. if the US dollar is strong (watching the CSM), then these will be going up.
There are two strategies for trading the US Stock Market Indices.  The first strategy is to enter at 9 am EST and exit at 9:25 am…  OR
enter at 9:35 am EST, 5 minutes AFTER the US stock market opens TO AVOID WHIPSAW.
I watch the trend in M30 but get the best entry in M5 at 9:35 .
If the trend is intact, you can jump in for a continuation trade after 10:15 am EST.

Each CFD Index comes with an individual set file, which has different maximum spreads, risk % of account, ATR support and resistance, and trailing stop settings. The Stop Loss/Trailing Stop Time Frame is default on 30 Minutes, which is a scalping time frame….this is best for trading CFD's because price action can be explosive at 9:30 am EST when the US Stock Market opens, but sometimes the explosion is short-lived.
Each set file also has individual Trailing Stop settings to manage your trade hands-free, since price action can sometimes be really quick and forceful, and the Trailing Stop can react faster and better than you ever could….this is emotion-free, hands-free trading at it's best!
Gold will react to the US Stock Market open in the first 30 minutes, but this is NOT the best time to trade Gold, as the markets tend to be very jumpy.
If the US Dollar and US stock market and US CFDs head lower, Gold will head higher… same price action principle with the US Dollar…if the USD goes down, Gold will go up, and vice versa. I find that Gold moves very well at 7 am EST in the opposite direction of the US Dollar. Watch the USD on the CSM.
Another correlation is between UsdCad and WTI Brent Crude Oil.  If Oil is going up, the UsdCad will go down, and vice versa.
Using the default preset file for Gold and for each individual CFD is very important and you have no idea how valuable these settings are, it has taken me 8 months to fine-tune them. Once you start trading the CFDs, you'll understand and thank me!
IMPORTANT NOTE:
You absolutely must first demo trade the CFDs and learn about the different margin requirements. CFDs use more margin than normal currencies, so pay attention…if the risk % is too high and your lot sizes are too large, you must reduce the risk % or fixed lot size to lower your lot size and margin usage. If you use a US or UK broker with lower leverage (30:1 or 50:1), it is critical that you lower your risk % and lot size. The smallest lot size is .01 in a micro account and if your account is too small, then even this smallest lot size might be dangerous if you have reduced leverage and not enough equity….so demo test first to see if you can even trade CFDs. The margin requirement for a trade is your biggest risk when trading CFDs.
5. The Trailing Stop functions will make your trades easy to manage for you, it's easier to just use my Trade Manager that's built right into the Trade Button, it takes the emotion out of trading, which is most trader's downfall. You might not get the most out of a move, but your win ratio will be very good, better than average. I made a video in the PDF that shows you the different Trailing Stop functions.
Here's a longer video that shows you important new features of the Trade Button and the Currency Strength Meter:
If you are ready to purchase my One Click Buy, Sell, Close Trade Button, please use the buy button below.
It's priced at a limited time introductory price of only $97, soon to go up to the regular price of $177.
It can be used with any MT4 trading system and the currency and CFD set files work with any MT4 broker that offers the corresponding trading instruments: Gold, the US30Index (the DOW), the German30 or DE30Index (the DAX), the US500Index (the S&P 500), the USTechIndex (the Nasdaq), the UK100Index, and the JapanIndex.
The purchase is non-refundable, you must agree to this, and please email Cynthia for support should you have any issues or questions.
Cynthia's MT4 Trade Button PRE-PURCHASE NOTE:
Cynthia's MT4 Trade Button is an integrated part of my PRO Currency Strength Meter Template. You might want to buy this instead of the stand-alone One Click Trade Button….why??
Learning how to use a Currency Strength Meter has been the most important reason why my trading results have improved over the years.
Yes, a good trading system is important, and I believe my color coded trading systems are the best to use…but finding the currency pairs to trade is the most time-consuming and difficult part of trading and is why most traders have losses and/or give up trading because they're picking small range, small momentum pairs, resulting in very small gains for the risk, or too many downright losses.
Learning how to use a Currency Strength Meter can change all of that to a positive result, I HIGHLY RECOMMEND IT. You'll be able to see at a glance, the strong and weak currencies that you can pair up to get the best strong trending pairs. You can scalp, day trade or swing trade and get quicker results when you find the strong trending pairs…and it takes only one glance to identify which pairs to go look at!
You can read about my Basic and PRO Currency Strength Meter templates, but only the PRO CSM template has my new One Click Trade Button with the Trailing Stop Trade Manager and currency and CFD preset files and the extra fibonacci indicators and the FFCal news event …
If you just want the stand-alone Trade Button for $97, click to purchase on this page:
https://daytradeforexcolor.com/Currency-Strength-Meter/purchase-trade-button
OR
If you just want the basic Currency Strength Meter template with basic indicators for $77, click to purchase on this page:
https://daytradeforexcolor.com/Currency-Strength-Meter/purchase-basic-currency-strength-meter-template/
OR
You might just want the PRO CSM Template instead of the stand-alone One Click Trade Button OR basic CSM template…THIS TEMPLATE HAS EVERYTHING! Get more bang for your buck, it's a better deal for you than if you buy separately! You save $27 and GET EVERYTHING!
Only the PRO CSM template has my new One Click Trade Button with the Trailing Stop Trade Manager with the currency and CFD preset files AND the extra fibonacci indicators and the FFCal news event indicator…
CHECK IT OUT BELOW NOW & THEN MAKE YOUR DECISION IF YOU WANT THE PRO CSM TEMPLATE FOR $147.

Here's the sales page for the PRO CSM template for $147:
https://daytradeforexcolor.com/Currency-Strength-Meter/purchase-pro-csm-template/
PERSONAL NOTE: Both the CSM and Trade Button are great… you can use them both on my color coded trading systems or any other. I firmly believe that you need both to enhance your trading success. To get both for the best price, purchase the PRO CSM template.
If you have questions or need support, you can reach Cynthia here:
currency.strength.meter.assist @ gmail.com
(remove the spaces)
Visit my forex homepage to see all of my color coded trading systems: https://day-trade-forex.com
To your trading success!
Cynthia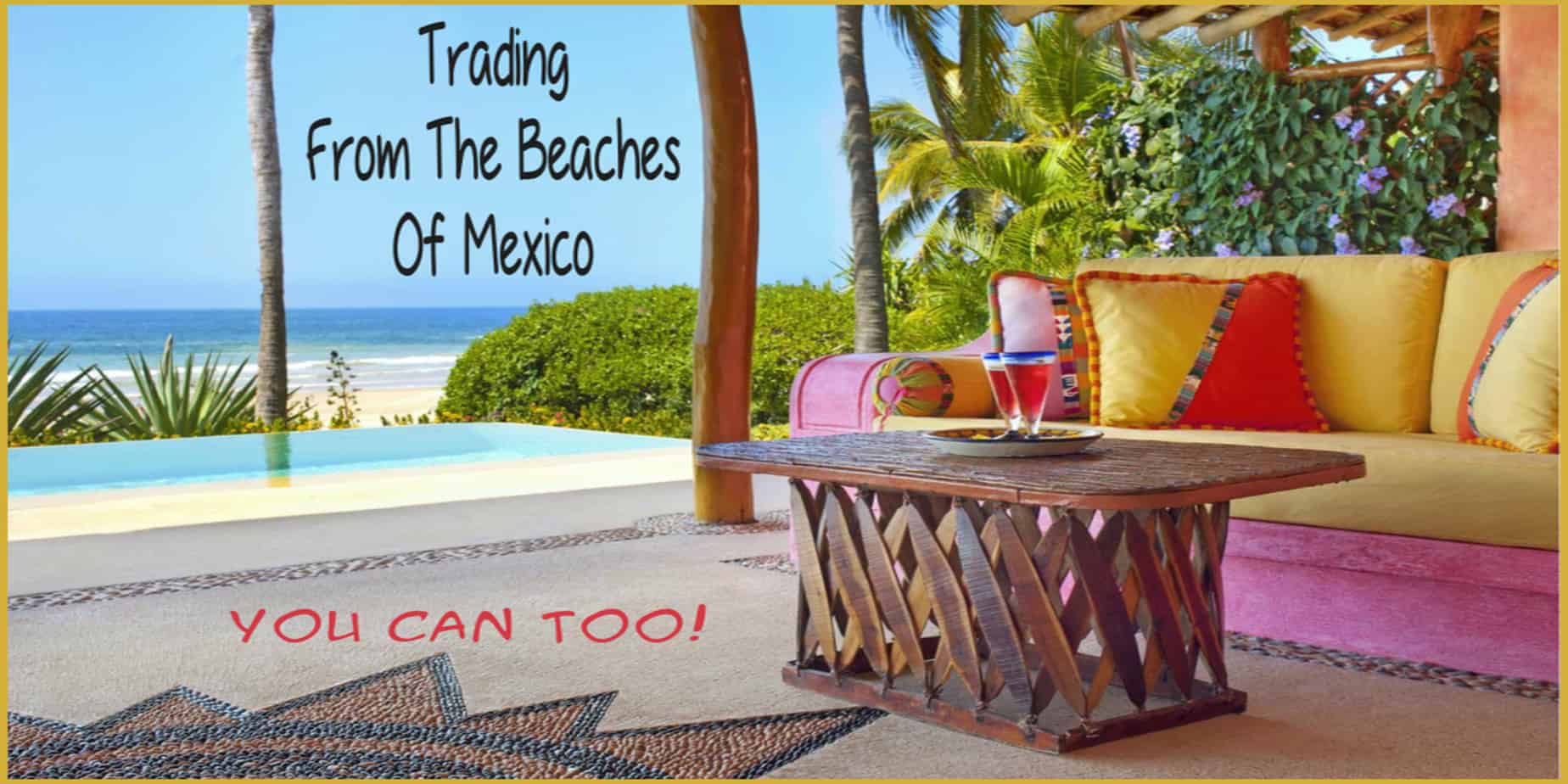 NFA Required Disclaimer: Forex trading may not be suitable for all customers. Forex trading involves a substantial risk of loss. Simulated conditions may differ from real conditions and traders should not necessarily expect the same results from live trading.
DISCLAIMER: The information on this site is for educational purposes only. Trading is risky and is not suitable for everyone. Only risk capital should be used. You are responsible for your results and agree to hold everyone else harmless if you lose.
No representation is being made that any account will or is likely to achieve profits or losses similar to those discussed on this website. The past performance of any trading system or methodology is not necessarily indicative of future results.