Thanks for your purchase of the basic system!
NOW YOU MIGHT WANT TO TAKE A LOOK AT THE ADVANCED NEON
BREAKOUT SYSTEM.
Here's a short 1 minute introductory video:
Intro to Cynthia's Advanced Neon Breakout
If you are serious about your trading future and your money-making abilities online, this ONE-TWO POWER PUNCH allows you to literally tap into some of the most powerful trading tools & strategies that have helped me create several very profitable live accounts….
AND allows me to live the lifestyle that I want…. traveling around Mexico and living on different beaches… and traveling to Bali and Hawaii and Southern California to live the laptop-can-travel lifestyle that I really enjoy.
Now, combined with the Basic Simple Neon Breakout System which you just purchased,
your trading profits too can be UNSTOPPABLE!
If  You Are Serious About Your Financial Future….
You NEED This!
OK, you've shown that you are a serious action taker, that much is clear…
             So, let's kick this into OVERDRIVE with some EXTRA POWER…
THE ADVANCED NEON BREAKOUT SYSTEM BUILDS ON THE BASIC SYSTEM
BUT
ADDS FIVE OTHER INDICATORS
THAT ARE EXTREMELY VALUABLE…
PLUS, TWO TRADING TOOLS TO MAKE YOUR TRADING
One Click, Semi-Automated, Fast, Easy and WITHOUT EMOTION!
FOUR FABULOUS NEW INDICATORS!
INTRODUCING
The Advanced Trading Tools:
1.  A colored box breakout indicator
—>  this indicator detects when previous support or resistance has been broken and automatically draws the breakout color box with pink for a downtrend and blue for an uptrend, complete with a popup audio alert arrow.
2.  A signal hot dot based on adx

—>  that automatically finds the trend exhaustion tops and bottoms and gives you a popup audio alert and a blue dot for the bottom and a red dot for the top of price action.  Works in all time frames and can be used in Daily and H4 to see the tops and bottoms, or in the faster lower time frames to find entries and exits for trading retracements.
3.  A round number key level indicator
—> that automatically draws the major and minor key levels right on your chart.  The minor key levels are 25 to 50  pips apart and the major key levels are 100 pips apart.  The banks and hedge fund managers trade between these key levels and now you can too!
I've already created for you three different advanced templates for different time frames, with the correct key levels already on the chart… for the 5-15 min charts, the key levels are 25 pips apart…. for the M30-H1 charts, the key levels are 50 pips apart… for the H4-Daily charts, the key levels are 100 pips apart.  Use the key levels for price targets and/or manual trailing stops.
4.  The Forex Factory Calendar Headlines indicator
—> This indicator shows you up-coming red economic news events on your chart in your local pc time and has a 30 min advanced sound and popup alert.
5.  A second divergence indicator in the volatility window
—>  Being able to see divergence on your chart is a very advanced trading strategy.  Divergence can be a great predictor of near-future trend changes if you know how to see it.  This special divergence indicator gives popup alerts and draws an up or down arrow on your chart when it detects an early slowdown in momentum… which always precedes a change of trend.  It detects regular and hidden divergence and alerts you.
Also, when the line crosses the other indicator's line, it can be used as an early exit point, even before price action really slows down, as it shows the tops and bottoms of the trend momentum very clearly.  RSI % levels are also in this volatility window so you can easily see when price action momentum is overbought or oversold.
So much information in a simple way, you just have to learn how to use the information. My training videos in the PDF explain everything.
Honestly, I could trade just using this volatility window, without ever looking at the price candles or other indicators in the main window.  This window gives me trend, entry, slowdown of momentum and divergence, overbought, oversold, and exit, all in one simple-to-use window.

Here's a short 5 minute video:
Advanced Neon Breakout Intro 2
Here's another short 9 minute video:
Advanced Neon Breakout Intro 3
Here's What You're Going To Get Just a Few Moments From Now:

  The colored breakout box indicator with popup audio alert

  The adx signal hot dot indicator with popup audio alert

  The major & minor key level indicator

The Forex Factory Calendar Headlines indicator with popup audio alert

  The special divergence indicator that draws arrows on your chart that shows hidden divergence and has a popup audio alert

  Three templates with correct major & minor key levels

  A one-click auto installer program
            VALUE = priceless

  Unlimited email support, video training and updates
            VALUE = priceless
 But Wait! There's More!! 
You Also Get TWO Automated Trade Management Tools!

       1.   CYNTHIA'S TRAILING EA TRADE MANAGER                         VALUE = $97
   A simple easy-to-use Trade Manager, for fun, easy and profitable trading in any time frame!  Presets are updated for 2019.

Scalp, day trade or swing trade, it has a special optional feature for risk management: 
at a pre-defined number of pips, the Trade Manager can close 1/2 of your position to book some profit and reduce your risk,
AND THEN IT WILL MOVE YOUR INITIAL STOP TO BREAKEVEN!
Now your trades can be set and forget!!
Just place your trade and The Trade Manager will do everything else for you!
Go to sleep, go play golf, go to the beach or shopping, you can leave your trade in the hands of Cynthia's capable Trade Manager!
        2.  THE EASY ORDER TRADE PLACEMENT SCRIPT                      VALUE = priceless

The Easy Order is a script that is free from the net, but nobody knows about it.  I've been trading with it for several years now, I love it and I think you'll really love it too, so I want to share it with you.
You use it to place your buy, sell or pending trade
WITH ONE CLICK and at the same time,
the Easy Order will place your stop loss and take profit 
at the latest major support and resistance levels for the time frame you are trading in. 
You can also move your stop loss and take profit right on your chart by double clicking the lines on your chart and moving them up or down.
You can choose your lot size to be either a percentage
based on desired risk, or a pre-defined lot size. 
Using a moderate and correct lot size for your
trading account size is a huge part of successful trading…
and the Easy Order will help you keep your money management under control.
You can use it for any kind of trading and in any time frame.  My training videos in the PDF show you how to use it.
TOTAL VALUE = $1000 FOR EVERYTHING!
But you won't pay ANYWHERE near this much!
I have a special deal you will love!
I would hate for you to miss out on this INCREDIBLE bundle while it is priced so low!
If you want to be able to unlock ALL the RAW HORSEPOWER of Cynthia's Advanced Simple Neon Breakout System, we have a very special offer that can take your trading results to the next level…
For a cool $97, you can have EVERYTHING!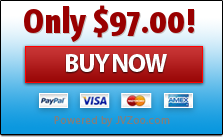 Because this is such a great deal for you, heavily discounted, it's a non-refundable offer… you must agree to this before you proceed.  Don't worry, you're going to love it!
After a successful checkout, you'll be immediately re-directed to the download page AND you'll be emailed your download information from Cynthia and JVZoo, please always check your spam folder AND save the Thank You email from Cynthia, it has your complete download instructions.

If you have questions or need support, you can reach Cynthia here:
assist.neon.breakout @gmail.com
(remove the space)
Dedicated to your trading success,
Cynthia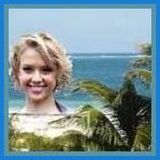 Trading from the beaches of  Mexico!  You can too!
PS. Visit me on Facebook and give me a great big 'Like'!
NFA Required Disclaimer: Forex trading may not be suitable for all customers. Forex trading involves a substantial risk of loss. Simulated conditions may differ from real conditions and traders should not necessarily expect the same results from live trading.
DISCLAIMER: The information on this site is for educational purposes only. Trading is risky and is not suitable for everyone. Only risk capital should be used. You are responsible for your results and agree to hold everyone else harmless if you lose.
No representation is being made that any account will or is likely to achieve profits or losses similar to those discussed on this website. The past performance of any trading system or methodology is not necessarily indicative of future results.