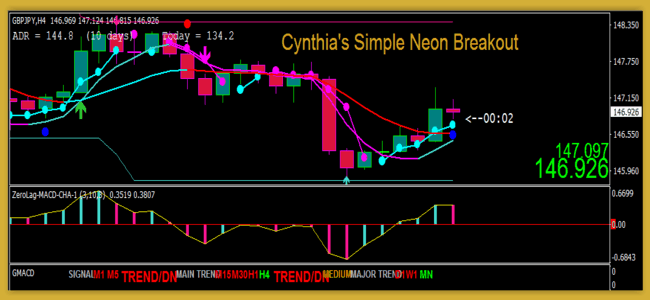 Hi Aspiring Simple Neon Breakout Affiliate! Welcome Aboard!
For tracking, commission payments, and payment processing, we work with the JVZOO network.
We are giving 50% commissions that pay out every week on Sunday.
If you have 50+ sales of JVZoo forex products, you can have Instant Commissions.
Paypal does require that you always keep $100 in your Paypal account to handle any refunds. We process refunds as they come in and your Paypal needs to be able to handle the refunds.
You will be automatically cookied and paid 50% commissions for the entire sales funnel, the front end which sells for $77, and the upsell, which sells for $97, plus the other upsell/downsell which is the Trader's Guided Meditation Video, which is also in the sales funnel, and sells for $39.99.
STEP 1
First, you will need a JVZoo account in order to promote The Simple Neon Breakout MT4 trading system.

If you don't have an affiliate account with JVZoo you can create a free JVZoo account by clicking the link below:
https://www.jvzoo.com/auth/register
STEP 2
Before you proceed to get your affiliate links, please make sure you are first logged into your affiliate account.
To get your affiliate link you will need to click the link below. (After you click the link, if you are not logged into JV Zoo, please login.)
Here is your JVZoo affiliate request link for the Simple Neon Breakout:
https://www.jvzoo.com/affiliates/info/317221
If you have 50+ JVZoo sales, your Instant Commission will be automatically approved. Otherwise, manual approval is necessary and will only be approved if you already have 10 sales of some JVZoo forex trading-related products.
After approval, click GET LINKS and you can then use that link to direct your leads to the Simple Neon Breakout sales page and start collecting commissions.
Swipes & Videos:
Please feel free to download and then upload this short promo video to your Youtube channel
to use in your emails or on a webpage:
Copy the entire description box when saving your video… use the tags provided to increase your Youtube search results.  Make sure you put your own affiliate link in the description box.

Here is an email you can use:
Simple Neon Breakout by Cynthia of Day Trade Forex | A New Color Coded MT4 Trading System For Successful Forex Trading
The new Simple Neon Breakout MT4 trading system by Cynthia of Day Trade Forex uses her natural trading talents, extensive knowledge and vast trading experience to create a new trading system that is simple to use on all time frames, and is complete with templates fully loaded with color coordinated indicators and alert arrows, to keep you on track.
It's great for visual traders and effective and powerful enough to help you be among the 5% of traders that actually make profits.
The Simple Neon Breakout is designed to help you see and trade divergence and retracements and will rapidly improve your trading skills and increase your prosperity.
Trading is a decision-making exercise that is no different than any other business. Your best decisions are made when your mind is in a calm, relaxed, and confident state.  Color Coded trading gives you that edge because it relaxes your nervous mind and helps make decisions easy.
Achieving your financial success and freedom through trading has never been easier if you use Cynthia's newest color coded trading system:   The Simple Neon Breakout System.
(YOUR AFFILIATE LINK TO THE SALES PAGE)
If you have questions about my JVZoo affiliate program, please email me:
assist.neon.breakout @gmail.com
(remove the space)
Best wishes for your successful sales campaigns!
Cynthia
The entire Simple Neon Breakout trading system is proprietary intellectual property of Day Trade Forex, LLC and MUST NOT be shared for free  OR illegally re-sold on any websites without the legally registered Day Trade Forex, LLC JVZoo buy button, OR illegally re-sold via emails or discount websites or ebay, subject to international copyright laws and DMCA penalties.
© 2020  Day Trade Forex, LLC