Trading in the slow lazy H4 or Daily charts is the way to make the most pips.
But you can use this system to scalp, day trade or swing trade, however you like to trade.
Since we want to catch the breakouts, we trade only when all colors agree and the colored bar in the bottom momentum window has crossed the red zero line.
Exit is when the colored bar in the bottom momentum window has crossed the red zero line in the opposite direction.
If the colors are mixed, it's a no trade zone for us, since it means consolidation and possible choppiness.
In the pics I've manually drawn red sell lines and green buy lines and you can see in the bottom momentum window that the colored bar has crossed the zero line…this shows adequate trend and momentum.
Here's the GbpJpy H4 chart with my buy and sell entries with the popup arrow alert and the exits… we always trade in the direction of the major trend shown by the slow red or green colored line:

Entries are easy to see because a big aqua or magenta dot will appear, often with a big aqua or magenta arrow alert, which also has a popup audio alert.
Here's a short introductory video to show you how the trading system works:
The red or blue dots show where price has stalled and is a potential re-entry point for continuing the trend after a retracement.  It comes with a popup audio alert telling you to look for a buy or sell opportunity.
This trading system makes it easy to see price action, momentum and divergence for trends, pullbacks, and re-entries, to maximize your gains from a strong trend.
If you'd like to see more charts and watch more videos about the Simple Neon Breakout MT4 trading system, please visit this webpage by clicking

HERE

.
If you're ready to buy now, here you go: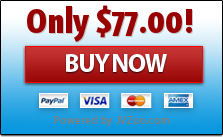 Because this is a high quality digital product and can't be returned, this is a no refund sale, you must agree to this before you purchase.
NOTE:
There is an optional Advanced Neon Breakout System that you'll be given the opportunity to buy for an additional $97 after you purchase this Basic system.  I highly recommend that you also purchase it because the extra things are so cool and valuable… a 2nd hidden divergence indicator and my best trading tools, including my own Trade Manager… and more!…for this sweet price, it would be silly not to pick it up at the same time!
If you have questions or need support, you can reach Cynthia here:
assist.neon.breakout @gmail.com
(remove the space)
Dedicated to your trading success,
Cynthia
The entire Simple Neon Breakout trading system is proprietary intellectual property of Day Trade Forex, LLC and MUST NOT be shared for free  OR illegally re-sold on any websites without the legally registered Day Trade Forex, LLC JVZoo buy button, OR illegally re-sold via emails or discount websites or ebay, subject to international copyright laws and DMCA penalties.
© 2020  Day Trade Forex, LLC