I trade only the high Average Daily Range pairs… over 80 pips average range over a 10 day period is going to get you the best moving pairs with good momentum.  Your template has this indy on it so you can pick and choose which pairs you want to trade that day.
The GbpAud is one of my favorite pairs and really gets going at 4 am EST for about 4 hours.  Here's the H1 chart: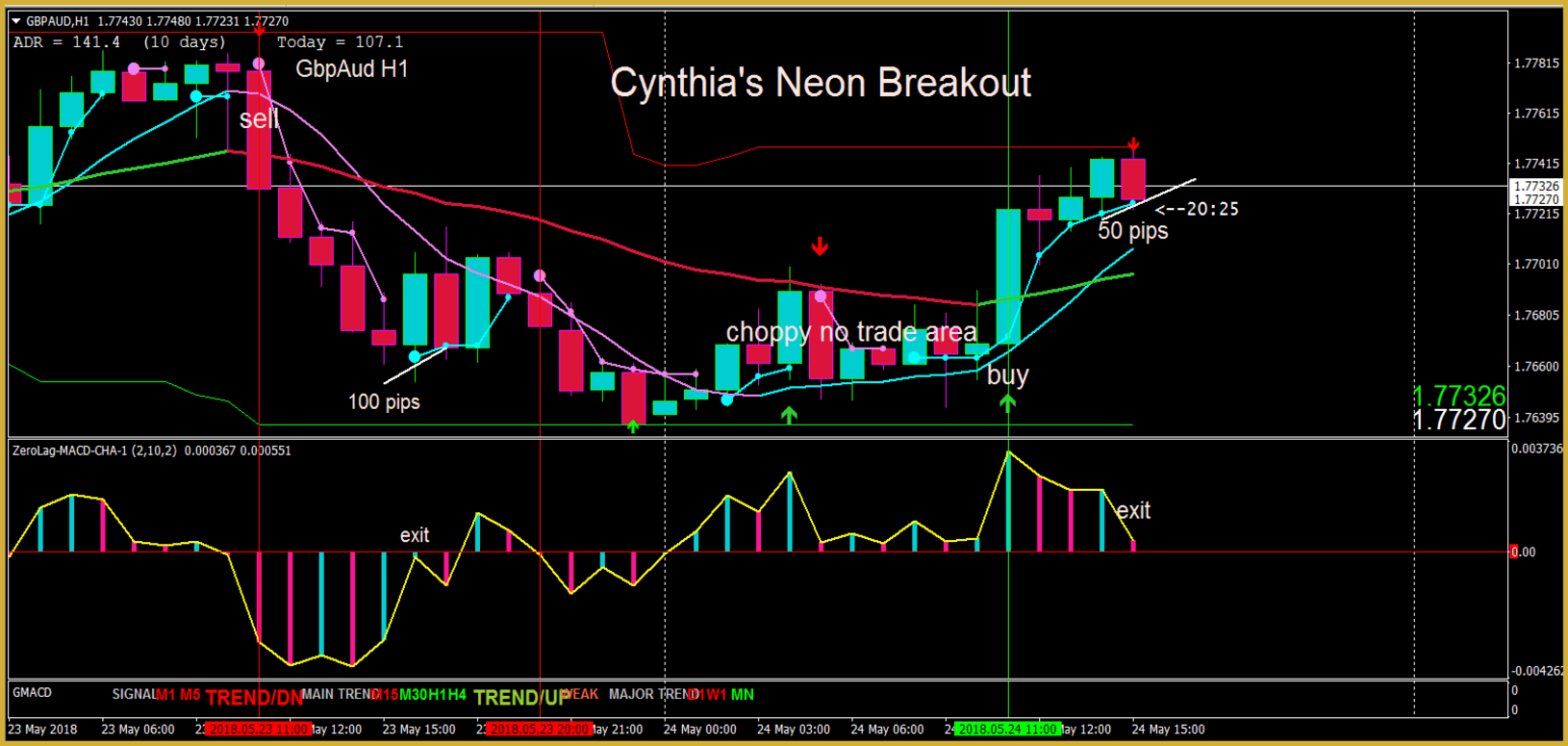 So if you can trade the London Open for four hours , you'll get the most pips.  But if you only can trade for a few hours a little later, if you can sit down at least by 6 am EST, you'll have two good trading hours with this pair.
Then it goes choppy in the H1 chart  after 8 am EST but you can still drop down to the 15 minute chart and catch moves between 20 to 50 pips.
Or switch to the EurUsd M30 chart, it moves well in the first few hours of the US Session, but usually dies at 10-11 am EST: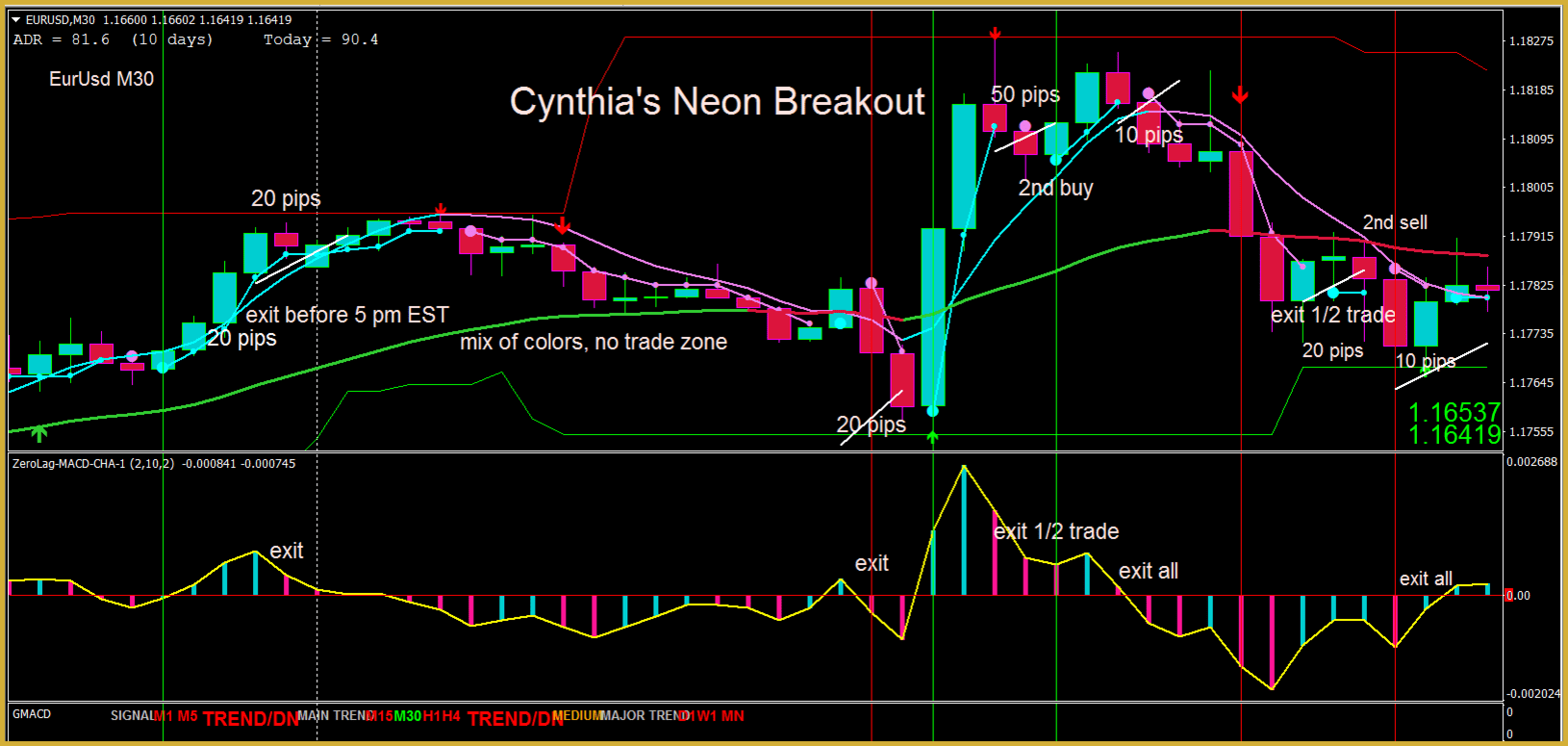 I also like trading the EurJpy M15, as it moves well most of the time, during most trading sessions: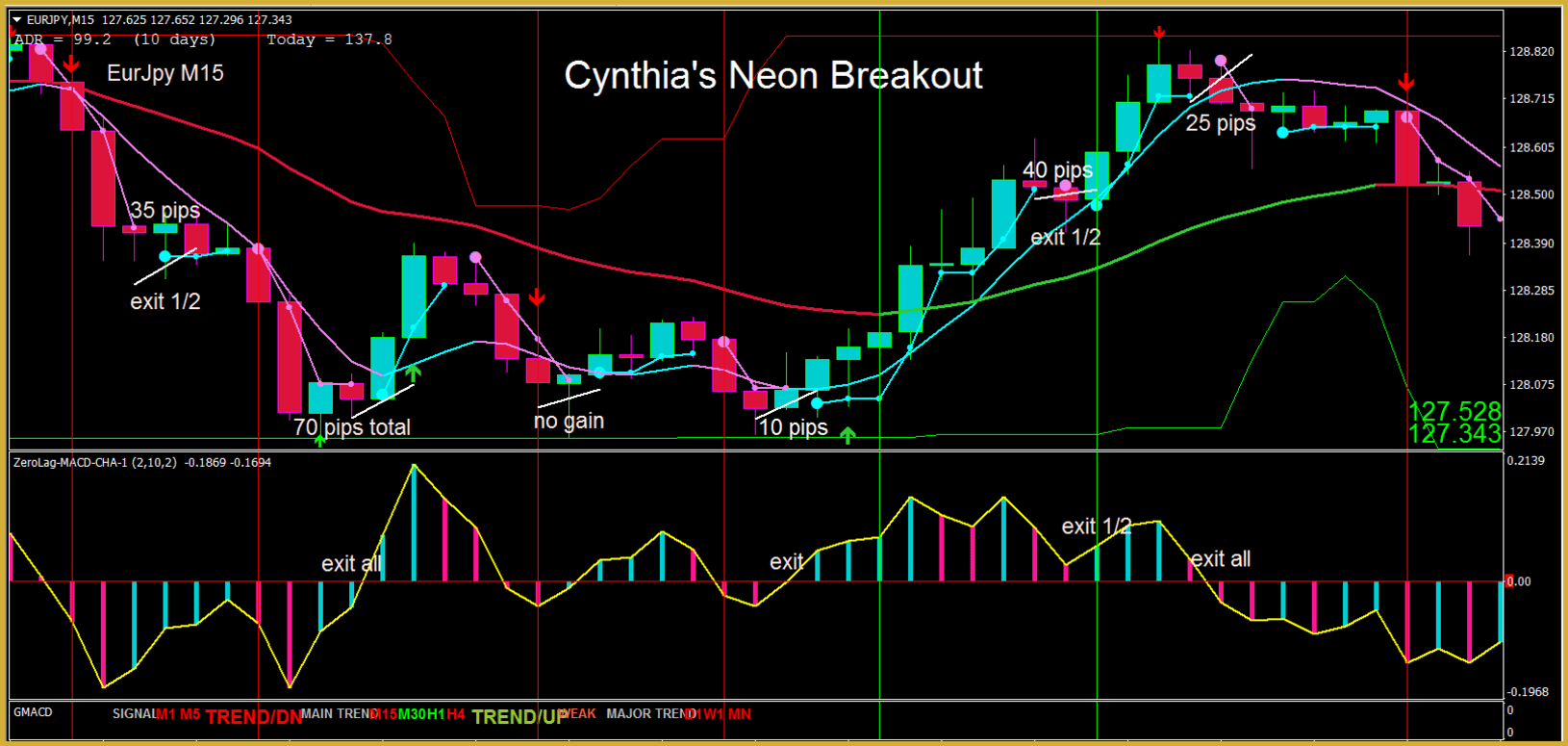 This pic shows three red sell trades after pullbacks… notice the long slow red trend line down means we only sell.  Then the trend changes when everything goes aqua/green and we have one main buy trade and then a re-entry after a pullback.
Exit all buy trades when the main window candles turn pink and you get a big pink dot and the aqua bar in the bottom momentum window turns pink and approaches the red zero line.
Ready to watch a few more short videos and/or checkout?  Click HERE!
Want to see more charts?  Click

HERE!