Welcome to Cynthia's Currency Strength Meter site!

About Cynthia of DayTradeForex
Cynthia of DayTradeForex, LLC, started trading stock options on the telephone in the late 90's before getting her first pc. 
After getting her 2nd pc in 2000, she then started buying stock option software programs to be able to see stock charts with the indicators and patterns, and options values.  The software helped find the stocks that had potential for successful options trades.  This was Cynthia's first introduction to trading software.

In 2002 Cynthia discovered the forex market and started trading forex and created her first forex trading system for sale in 2004.  This is when DayTradeForex, LLC was born.

By 2007, the MT4 trading platform became available and she started designing trading systems based on trend and momentum.
In 2010, she created her first color coded MT4 trading system…. and has since then created many more systems which teach trading retracements, the easiest way to trade when you've missed the beginning of the big moves.  This makes it possible to scalp or day trade any time of the day or night.

The Currency Strength Meter makes it easier to find tradeable trending pairs any time.  You'll learn how to use it in the PDF with training videos.
   " My manual trading systems are based on color coded indicators that make it easy on the brain to make trading decisions.  Simple yet powerful, at a glance you'll know what to do!"
"Trading with the trend and momentum has always been the best way to trade and always will be. My trading systems are made with color coded trend and momentum indicators and will work forever in any market condition as long as we have the MT4 platform. "
Dedicated to your trading success!
Cynthia
Trading From the Beaches of Mexico…. You can too!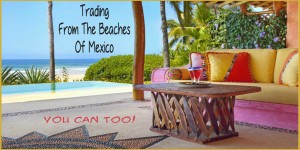 About Cynthia of DayTradeForex
Visit my main website to see all of my MT4 color coded trading systems:
Visit my Facebook page and give me a 'LIKE'!
https://www.facebook.com/DayTradeForex/
Visit my YouTube channels and give them a big 'LIKE' and Subscribe!
https://www.youtube.com/cancunebiz
https://www.youtube.com/richfxtrader