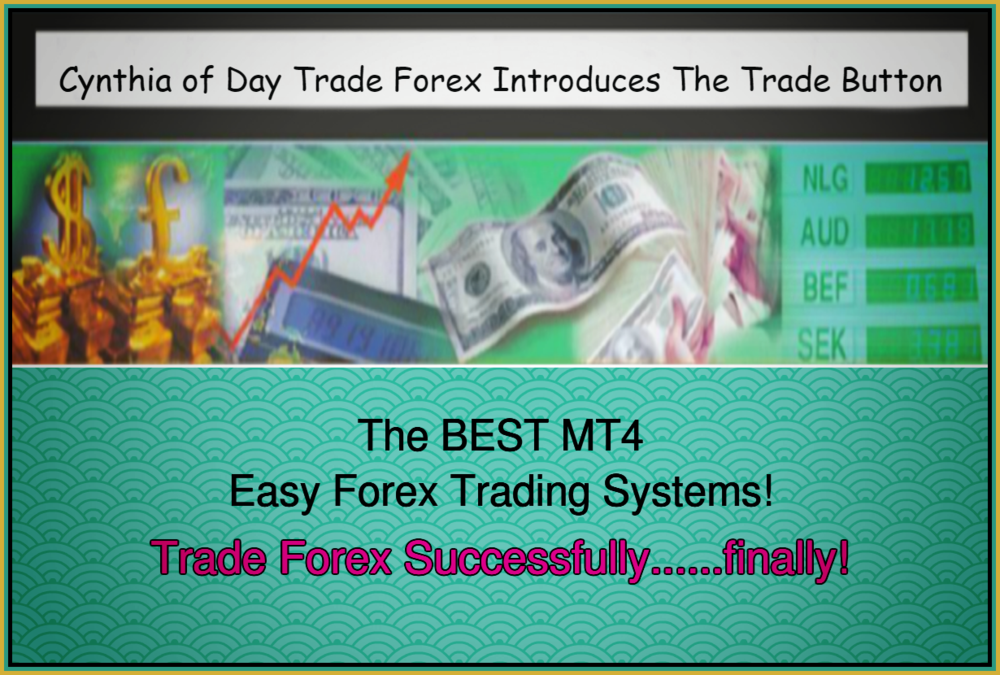 Cynthia Introduces The One Click Trade Button
Dear MT4 Forex Trader,
Do you wish you could be a lazy trader?
Meaning, you'd like to make lots of pips without staring at your charts or even looking at them more than a couple times a day….
Is this you?
Well you're not alone…most traders wish this were true for them.
I was like that once upon a time, but no longer.  Here's how and why.
I've been using various MT4 Trade Managers for several years and I always talk about them on my websites and in my emails.
Trade Managers make your trading experience less stressful, and allows you to spend less time in front of your charts.
Trade Managers can move your stop using different types of trails as your trade moves along in profit. It can take profit at different specified targets, closing a specified lot or percentage size at each target.
Trade Managers can also alert you via popup, sound, email or cell phone when a stop is moved, when profit has been taken, when the trade is stopped out, or when a specified profit level has been achieved.
With a Trade Manager watching over your trades and managing them, you can place a trade and walk away from your computer, knowing that the Trade Manager will manage all aspects of the trade for you.
There are so many different MT4 Trade Managers for forex trading and years ago I started with a very simple one.  You can actually still get it for free on this webpage of mine:
https://day-trade-forex.com/free-trade-manager-ea
Here's my webpage for other not-free MT4 trade managers, but which are excellent:
https://day-trade-forex.com/mt4-trade-managers
However, as time went by, I started using more and more complex and sophisticated Trade Managers, until finally, my coder and I created the latest one, which I like the best.
Introducing Cynthia's MT4 One Click Buy, Sell, Close Trade Button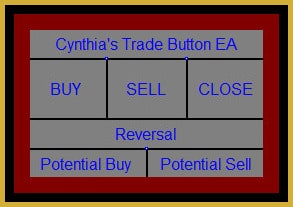 Here's how it works:
First, the Trade Button is moveable on your chart… with a simple drag and drop, you can have it anywhere on your chart you desire.
Next, it will place your initial order and stop and take profit automatically on your chart and with your broker when you click BUY or SELL.
You can also make it place pending buy or sell trades by clicking the potential buy or potential sell button….you can drag your entry point, stop and take profit lines on your chart if you want to change them.
It calculates and places a lot size according to your adjustable risk % or fixed lot size, your choice.
It also will place your initial stop and take profit on your chart at a risk to reward ratio of 1 : 2. So your take profit is always two times larger than your stop, which is your risk.  The stop and take profit are adjustable lines on your chart that you can move up and down at any time.
The inner settings are all adjustable, and comes with a default setup for scalping.
It can move your initial stop to breakeven at X # of pips, book 50% of your trade, and then trail. … this gives you a RISK-FREE TRADE that you can let run… the selected trailing stop will manage your trade for you, moving the stop for you as price goes in your favor… and eventually stopping you out… all hands-free!  This is my favorite feature!
I've also created  preset files for quick scalping, day trading, swing trading, and drum roll….Gold and my favorite CFD Indices.
It can be used with any MT4 trading system and the currency and CFD set files work with any MT4 broker that offers the corresponding trading instruments:  Gold, the US30Index (the DOW), the German30 or DE30Index (the DAX), the US500Index (the S&P 500), the USTechIndex (the Nasdaq), the UK100Index, and the JapanIndex.
Each set file also has individual Trailing Stop settings to manage your trade hands-free, since price action can sometimes be really quick and forceful, and the Trailing Stop can react faster and better than you ever could….this is emotion-free, hands-free trading at it's best!
The Trailing Stop functions will make your trades easy to manage automatically.  Trading is easier when you use my Trade Manager that's built right into the Trade Button, as it takes the emotion out of trading, which is most trader's downfall.   Your win ratio will be very good, better than average.  I made a video in the PDF that shows you the different Trailing Stop functions.
Here's what it looks like on my MT4 Currency Strength Meter chart but it can be used on any MT4 trading system chart: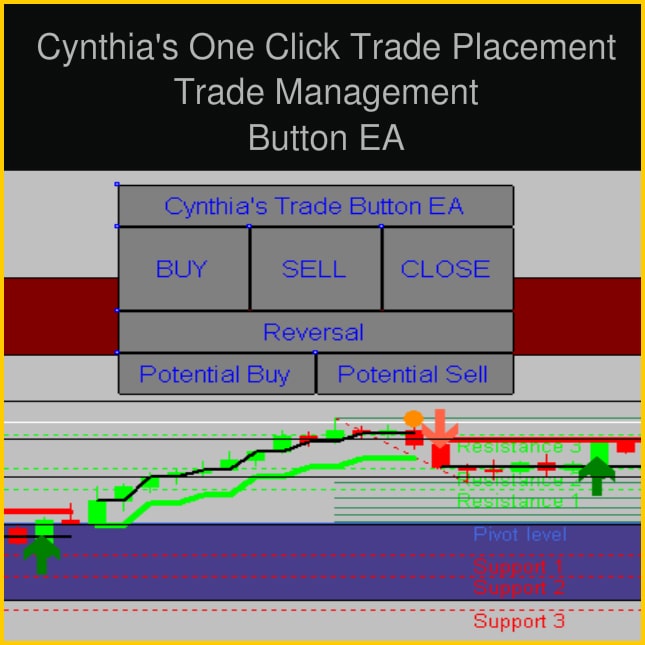 If you want to read more about my MT4 One Click Buy, Sell, Close Trade Button, please use the link below.
https://daytradeforexcolor.com/Currency-Strength-Meter/cynthias-mt4-trade-button/
Dedicated to your trading success,
Cynthia
Trading From the Beaches of Mexico…. You can too!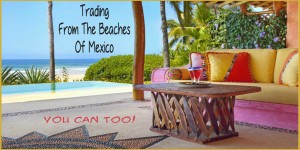 PS. Visit me on Facebook and give me a great big 'Like'!